We are a lawn & landscaping firm specializing in residential lawn mowing, lawn fertilization, and landscape cleanups. Our programs are designed to beautify residential properties both small and large, including local HOA communities. We also provide snow removal services for local government and commercial properties.
A Cut Above has been providing Landscape Maintenance Services to Northern Virginia since 2003. Our goal is to provide an excellent customer service experience while maintaining our growth milestones. This all begins with the strong team atmosphere within our company. At A Cut Above we aim to empower all of our staff, from management all the way down to our front-line team members. This allows decisions to be made when they need to be made, saving time and hassle for our clients. We've also instilled a culture that promotes a happy work environment and ever improving systems and process.
We look forward to making your lawn and landscape look "A Cut Above"!
No job is complete until YOU deem it "A Cut Above"!
All Actions A Cut Above
5 Star Service
Crystal Clear Communication
Tech Empowered
Educate and Elevate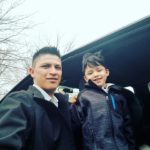 Nelson Enamorado
Crew Manager
Marcio Enamorado
Assistant Crew Manager
Saul Fernandez
Assistant Crew Manager